School of Innovation and Entrepreneurship Education(SIEE) was founded in December 2015. We were one of the first batch of innovation and entrepreneurship schools in Jiangxi Province. We have a variety of tasks: First, cultivate students' innovative spirit, entrepreneurial consciousness and innovative entrepreneurial ability with the comprehensive development education concept. Second, conduct theoretical research on innovation and entrepreneurship education. Third, formulate the overall plan of innovation and entrepreneurship education of ECUT. Fourth, construct a working system of innovation and entrepreneurship education. Fifth, improve the schedule and related regulations of innovative entrepreneurship talents' cultivation. Sixth, strengthen the curriculum construction and practice basis of innovation and entrepreneurship education. Finally, organize the teaching of innovation and entrepreneurship education courses and various practical activities.
Our school consists of Instruction Center of Innovation, the Training Center for Innovation, the Teaching and Research Center, and the Research Institute of Artificial Intelligence. The facilities form a complete working system for innovative entrepreneurship education.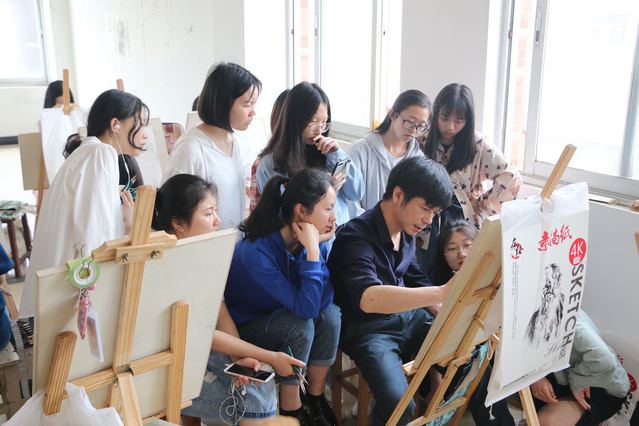 We have integrated the educational resources from both inside and outside the school, and established the industry-school cooperation and the collaborative education relationship with many enterprises, such as provincial College Students' Innovation and Entrepreneurship Base, and Tencent Public Innovation and Entrepreneurship Space. We have also actively created some cultural activities, such as Innovation and Entrepreneurship Education Forum, helping the teachers and students to participate in various activities for creating an innovation and entrepreneurship strategies.
According to ECUT's strategic development plan, we identity our school as the first try at Innovation and Entrepreneurship Education reform, the first attempt at talent cultivation on Innovation and Entrepreneurship, and the booster of improving the quality of Innovation and Entrepreneurship talent cultivation.